FICHA
Nombre Original:
Hotaru no Haka (
火垂るの墓
)
Nombre En Ingles:
Grave of the Fireflies
Nombre En Español:
La tumba de las luciérnagas
Año: 1988
Genero: Animacion, Drama
Duracion: 88 Minutos
SINOPSIS
En el verano de 1945. La aviación estadounidense somete las ciudades japonesas a continuos ataques aéreos. En uno de los bombardeos, la ciudad de Kōbe se convierte en un infierno humeante para Seita, de 14 años, y su hermana pequeña Setsuko, de 5 años, que son hijos de un oficial de la marina japonesa. Durante la Segunda Guerra Mundial, ambos viven con su madre, pero un día, tras un bombardeo, ellos se retrasan y no consiguen llegar al búnker donde ella los espera. Después del bombardeo los dos hermanos buscan a su madre, y Seita la encuentra muy malherida en la escuela que ha sido convertida en un hospital de urgencia. Poco después la madre muere y, los dos hermanos deciden alojarse en casa de sus tíos quienes no los reciben con agrado, y su indiferencia inicial pronto deja paso a un desprecio cada vez más evidente. Así que los dos hermanos terminan por irse a vivir por su cuenta a un refugio antiaéreo abandonado. Pero aunque allí pueden vivir con mayor desahogo y sin suponer un estorbo para nadie, las cosas no les van mejor; la comida escasea, no pueden esperar ningún tipo de ayuda, y lo que es peor, los estragos de la desnutrición cada vez son más visibles en la pequeña Setsuko.
INFO ADICIONAL
Akiyuki Nosaka, el autor, nació en 1930 en la ciudad de Nakamura, situada en la prefectura de Kanagawa; su nacimiento provocó una grave enfermedad a su madre, que, por ello, no podía hacerse cargo de los pequeños y la familia se trasladó a vivir con su tía; no obstante, su madre se recuperó y la familia tuvo otra niña, Keiko. En 1945, durante los intensos bombardeos estadounidenses, su padre murió y su madre enfermó gravemente. Poco tiempo después, su hermana también murió debido a la malnutrición.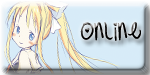 DISPONIBLE EN YOUTUBE
(Descarga Directa Desde Megaupload)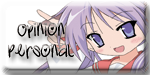 PROXIMAMENTE!!
Entrada By Mel-Chan